ART and SPORTS
Gains basic art knowledge at Doğa College in parallel with student ability level.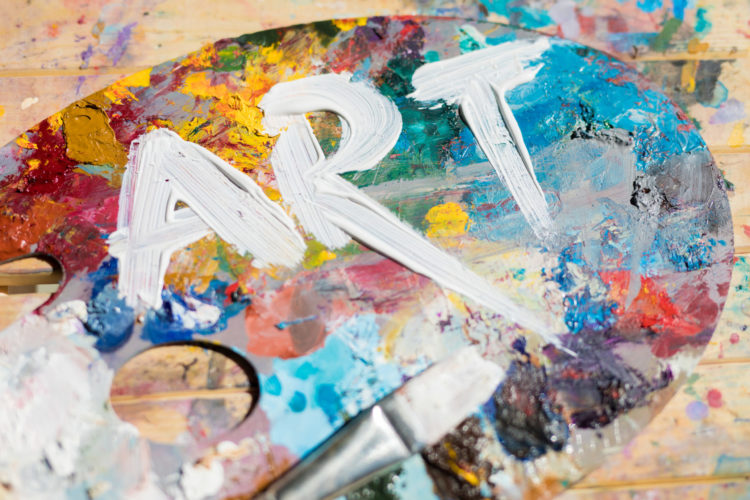 ART EDUCATION
Gains basic art knowledge at Doğa College in parallel with student ability level. Students are trained in the process in which perception, thinking, visual, auditory and tactile actions are also involved. Lessons begin with the brainstorming activity on the given subject. It expresses, observes, impressions, feelings, thoughts about the environment, dreams, thinks, researches, personalizes, dreams, depicts, dictates, and if necessary, dives into the poetic universe, and dictates to the poetic universe. He draws his sketch and sketch on the subject, and then turns the theme into a 2 or 3 dimensional visual art work. In Doğa College, through the education given in different areas of art and in every environment, it is ensured to reveal the talents in the field of art, gain an artistic perspective, raise individuals with aesthetic feelings who can discuss about art, make their participation in art and cultural activities a behavior. As Doğa Koleji, we aim to make our students become individuals who do not consume art but produce exhibitions and museum trips in this direction, and enable our students to get to know the great painters and sculptors. In our workshops, we also give a broad place to the understanding of contemporary art. In addition to painting lessons within the framework of our visual arts education, we attach importance to industrial design, photography, caricature, chinaware, marbling works and digital art works using technology opportunities in our schools.
IN NATURAL ART COURSES;
The creative aspects and interests of each child are revealed and developed. In practice, studies are carried out by considering individual differences. The subject of permanence of learning in visual education is considered important. Painting lesson is also considered as the application area of other lessons. In practice, hand and thought coordination is developed by including two and three dimensional studies. Each space is planned as a working area. Basic art information is gained to the student in parallel with the level of ability and age group. It is ensured that they gain confidence and see the universal dimension of art with exhibitions abroad and inland.
SPORTS EDUCATION
College academic nature, next to the cultural and artistic achievements, the most successful educational institutions in Turkey's sports. Doga Koleji, which started in preschool period and made you love sports, directs its students to branch in primary school from 3rd grade. Rowing from the snowboard, the students active in all sports from badminton riding up to Turkey and has achieved many successes worldwide. Doğa College students; In addition to its academic education, it continues its artistic and physical development with high-level facilities and modern facilities as well as sporting activities such as horse riding, rowing, basketball, volleyball, swimming, judo, badminton, handball, step and gymnastics, football, mountaineering and climbing. Directing our students to performance sports in line with their abilities and introducing them to the culture of life they are interested in. Our most valuable principles in physical education and sports classes ... Successful athletes of Doğa College find their place in national teams, NBA and many different international platforms.